COVID-19: safety
We have followed Department for Education (DfE) guidance in order to maximise the safety of children and staff. Whilst we cannot eliminate all risk, we have put measures in place to manage the risk as effectively as we can.
Children should not come to school if they, or anyone in their household, has coronavirus symptoms.

Firstly and most importantly, anyone with coronavirus symptoms, or who has someone in their household who does, should not attend school. Instead, they should self-isolate, take a test and inform school of the outcome by using our dedicated coronavirus email address (covid@bwacademy.co.uk). We will ask parents to collect their child from school if he/she has any of the coronavirus (COVID-19) symptoms (high temperature, new continuous cough, a loss or change to sense of smell or taste).
We all clean our hands thoroughly and often.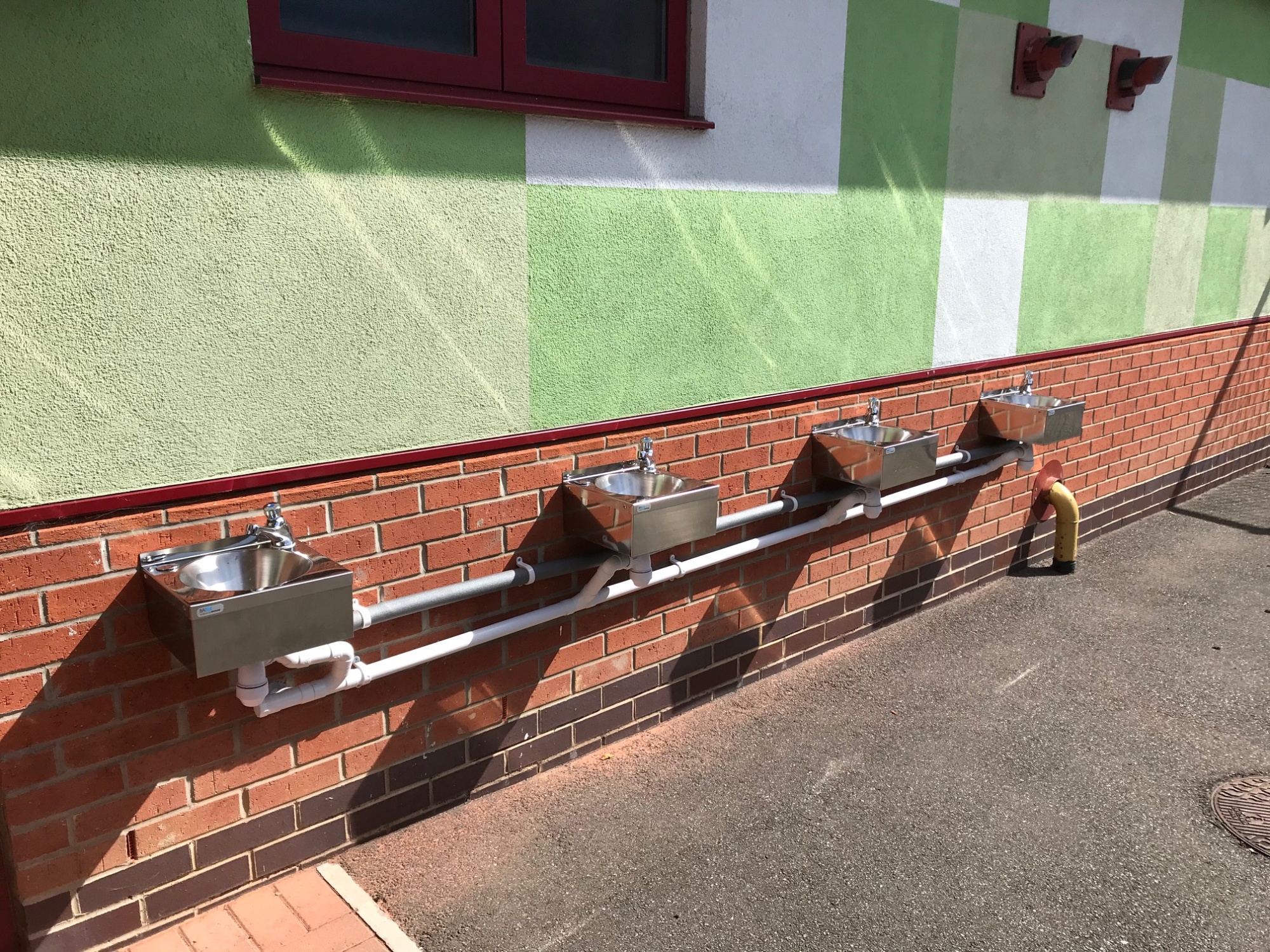 All children and staff wash their hands thoroughly and often (including on arrival at school, when coming in from outside, before and after eating, before home time and after coughing or sneezing). Hand sanitiser is readily available around school but children may also bring their own, if wanted.
We encourage good hygiene at all times.
We encourage good respiratory hygiene by promoting the 'catch it, bin it, kill it' approach across all year groups. We have tissues in every classroom as well as lidded bins.
Extra cleaning takes place in school.
Our school is deep cleaned during the holidays. In term time, we carry out cleaning in school throughout the day and enhanced cleaning takes place every day after school.
The children are grouped in protective "bubbles".
Each class is a protective bubble. For the majority of the time, children only interact with the other children in their class. We do however operate larger year group bubbles, with mitigations. This means that whole year groups can be together when necessary as long as there are extra precautions in place. For example, when outdoors for playtime.
Classroom tables are positioned in rows.

Children have their own seat and are seated side-by-side and facing forwards, rather than face-to-face or side on. Tables in most classrooms are positioned in rows, facing the front.
Classrooms are well ventilated and outdoor learning takes place often.
Classrooms are well ventilated and we take learning outdoors at every appropriate opportunity. All PE lessons take place outdoors unless the weather makes it impossible in which case lessons take place in the school hall with windows and doors open to ensure good ventilation.
Social distancing takes place, where possible.


DfE guidance recognises that it is difficult for primary-aged children to properly socially distance. However, we encourage children, especially in key stage 2, to socially distance between themselves and staff, even within their bubbles, wherever possible. Staff maintain a safe distance from other staff where possible and parents/carers are encouraged to keep apart from other parents when dropping off and collecting.
Individual stationery packs are provided for each child.
The children in KS1 and KS2 have their own stationery pack to use at school. The pack includes everything they need for lessons. They do not share these resources with anyone else. Children limit the amount of equipment they bring into school each day but they do bring bags, lunch boxes, water bottles, coats and PE kits. They also take reading books to and from school.
Hot school dinners and packed lunches are eaten in classroom bubbles, outdoors or socially distanced in our well ventilated hall.
All children can choose to order a hot school meal or bring a healthy packed lunch to school. Children in key stage 2 eat with their class bubble either outside or in their classroom (not the school hall). Children in EYFS and KS1 eat at staggered times throughout the lunch period in the hall which is well ventilated. Hot school meals are free of charge to children in EYFS/KS1 as well as children in KS2 eligible for free school meals due to benefits received. Meals can be ordered from the Farm Kitchen.
Children in EYFS and KS1 receive a free piece of fruit or vegetable each day but we are not currently running our healthy tuck shop. Children in KS2 may bring a healthy snack (fruit or vegetable) each day to enjoy at playtime. Children under 5 and those eligible for free school meals as a result of benefits received, are eligible for free milk. All other children can order milk.
Face coverings are not required for children in primary schools.
Public Health England does not currently recommend the use of face coverings for children in primary schools so face masks/coverings are not required for children. The external doors of their classrooms are used rather than walking through school for the majority of the time so the number of times they are likely to encounter someone from outside their bubble is very limited. School staff do not wear face coverings when teaching but do wear them in communal areas around school. Parents/carers are asked to wear face coverings/masks when dropping off or collecting from school.
Asymptomatic testing for staff takes place twice a week.
Our staff self-test for coronavirus twice a week using lateral flow device (LFD) tests. These tests provide a result in 30 minutes and help reduce the risk of the virus being brought into school unknowingly. Parents/carers are also encouraged to take twice-weekly tests. For more information about this, please refer to the Department for Health and Social Care guidance.
There are staggered start and end times.
To minimise the number of children arriving and leaving school at the same time and in the same place, we have staggered start and end times and use four different entrances/exits.
| Year group/class | Entrance/exit | Arrival time | Departure time |
| --- | --- | --- | --- |
| Foundation stage | Foundation stage gate | 8:45-9:00 | 3:15-3:25 |
| Year 1 | Main gate to KS1 playground | 8:45-8:55 | 3:15 |
| Year 2 | Main gate to KS1 playground | 8:55-9:05 | 3:25 |
| Year 3 | Side gate | 8:45-8:55 | 3:15 |
| Year 4 | Side gate | 8:55-9:05 | 3:25 |
| Year 5 | Gate near kids' club | 8:45-8:55 | 3:15 |
| Year 6 | Gate near kids' club | 8:55-9:05 | 3:25 |

Parents should arrive within the allocated window of time to drop off/collect their child and quickly leave the school grounds once their child has gone into school/been collected. Ideally, only one adult should bring and collect. Parents with more than one child with different start and finish times should arrive at the earlier time and collect at the later time.
The section of the car park nearest the school is a "safe zone". Vehicles are not permitted to move between 8:40-9:00am and 3:10-3:30pm. This means that it is a safe place for parents and children to stand in a socially distanced way.
The section of car park nearest the road however continues to operate as a functioning car park. Parents' vehicles are not permitted but taxis and Blue Badge holders' vehicles continue to access this area and so caution is advised. Parents are asked not to stand and wait in this section of the car park and make use of the paths where possible.
Communication with the class teachers is by phone, email or video call.
If parents need to pass a message to their child's class teacher, they should do so by phoning or emailing school. It is not possible to talk at the gate as timings need to be strictly adhered to and maintaining social distancing may be difficult. Parents should not enter the foyer of the main school entrance unless absolutely necessary. If it is urgent then only one person should enter at a time. Parents' evenings take place via video call or phone.
We use Google Classroom to provide remote education.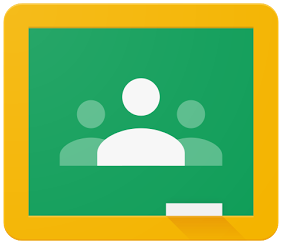 Each class has its own Google Classroom which we use to enhance the children's learning both at school and at home. In the event of a local outbreak, or cases of infections in school, it may be necessary for individual children, classes or year groups to stay at home. We will always take and follow advice from our local health protection team and other appropriate authorities. If children do need to self-isolate, we will seamlessly switch to Google Classroom and provide access to high quality remote education.
More information
View the latest government guidance and information.
View the full Anthem risk assessment: guide for parents here.
Visit the Lincolnshire County Council website for the latest information the coronavirus.