English
English is taught daily as a discrete subject, but also features heavily in many other curriculum areas.
English consists of reading, writing, spoken language, handwriting, phonics, spelling, vocabulary, punctuation and grammar. We use the English programmes of study for key stages 1 and 2.
Reading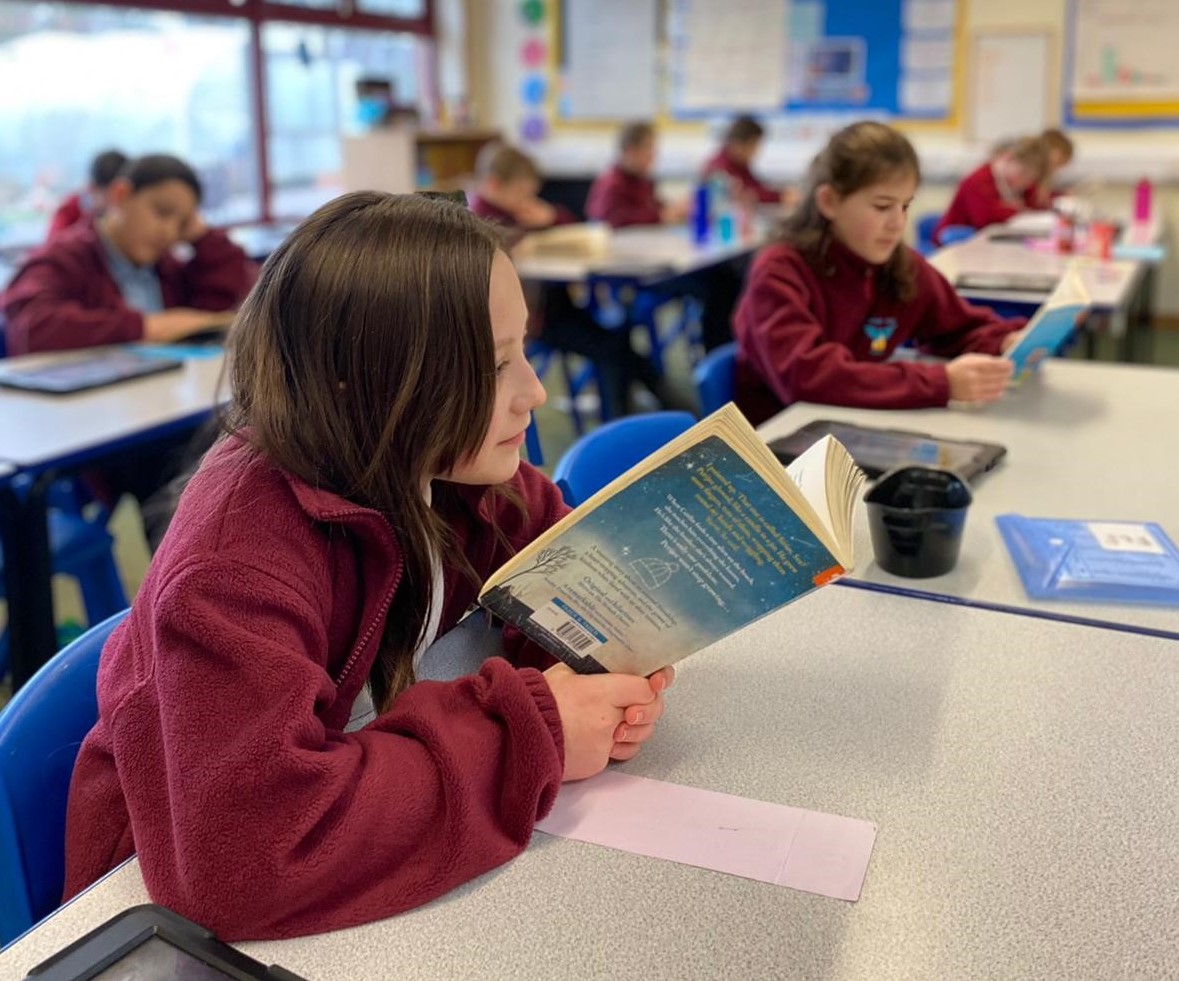 It is our aim that children should become readers for life. Children are encouraged to read a wide range of books. A good background of literature is provided in the school and is constantly being improved and updated.
Parents are encouraged to read with and to their children. The children are taught to read by being helped to know a basic sight vocabulary. They are encouraged to look for clues in the text and to use illustrations to aid their understanding. They are taught phonic skills to help them decode words and are encouraged to develop expression, fluency and comprehension as their reading skills progress.
Younger children take home both a reading book, matched to their phonics ability, and a reading for pleasure story book which can be read to them in order to encourage and develop a passion for books and reading.
In reception and year 1, children have Little Wandle reading books. They have three reading practice sessions over the week in school with a session each on decoding, prosody, and comprehension. Building up fluency is the main aim of these sessions.
Phonics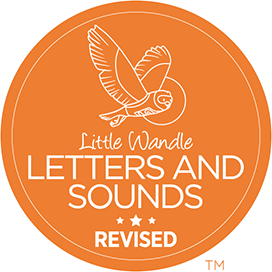 Our school uses Little Wandle Letters and Sounds Revised to plan carefully for the systematic teaching of phonics in school. Phonics is an essential element in teaching children to read and write with whole class phonic sessions taking place daily in EYFS and KS1. Through a consistent and structured approach, children are able to practise and develop skills in an effective and enjoyable way.
Writing
Writing is an essential skill, which features in many curriculum areas. The emphasis is always on providing a real purpose and audience for the children. Writing includes developing sentence structure, building vocabulary, text organisation and writing different genres. Children are encouraged to write independently from their earliest days in school and continue to build upon this foundation through the school.
Spoken language and vocabulary
Spoken language and vocabulary is promoted in all subjects and is one of the key drivers in our curriculum. Activities include discussion, presentations, sharing stories and poetry, role play, debate and drama.

Handwriting
From the time they begin school, children are taught basic letter formation. They learn a cursive handwriting style, which is taught and practised frequently.
Spelling, punctuation and grammar (SPaG)
Children take part in a variety of games and activities to help them to learn to spell accurately, use correct punctuation and grammar. We use the No Nonsense Spelling scheme in school and follow the objectives in the national curriculum to ensure progression in SPaG: