Virtual School
We want the children to continue learning throughout the period of partial school closure but we also recognise that school cannot be replicated in exactly the same way at home.
We will continue to make the health and wellbeing of all our families our main priority.
In order for home learning to be successful, it is important for families to establish a routine that works for them. We understand that different families work in different ways. Some prefer a clearly defined structure to learning at home whilst others prefer a more flexible approach. Some prefer to have lots of work provided by school to be getting on with while others would prefer less.
With this in mind, we will provide a list of the key learning for each week as well as optional extras. We would encourage all children to take part in the key learning whereas the extra tasks are entirely optional. All of the learning tasks can be completed in any order during the week. However, we will provide a suggested timetable for families who prefer a structured approach.
Google Classroom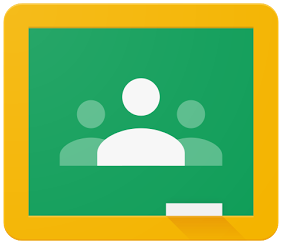 We are using Google Classroom to set new home learning tasks, give feedback to children and provide an effective communication channel between home and school.
We have produced a handbook for parents which is available to download (below). We have also made a selection of support videos for Google Classroom which provide useful help and advice.