Virtual School
We want all children to continue learning throughout this period of partial school closure whether they are learning at home or at school.
We will continue to make the health and wellbeing of all our families our main priority.
Children learning at home
The majority of children are currently learning from home. We recognise that school cannot be replicated at home.
In order for home learning to be successful, it is important for families to establish a routine that works for them. We understand that different families work in different ways. Some prefer a clearly defined structure to learning at home whilst others prefer a more flexible approach. Some prefer to have lots of work provided by school to be getting on with while others would prefer less.
With this in mind, we will set key learning activities and additional learning activities each week. We would encourage all children to take part in the key learning whereas the additional learning tasks are entirely optional. All of the learning tasks can be completed in any order during the week. However, we will provide a suggested timetable for families who prefer a structured approach.
Children learning in school
We opened our school to more children from 1 June in accordance with Department for Education guidance and our trust's key principles. The guidance was clear that the youngest children should return first so all children in foundation stage (reception) were invited to return to school. Children whose parents are critical workers, as well as some vulnerable children, continue to be eligible to attend school. The guidelines we are currently working within mean that our capacity has been significantly reduced and we cannot safely accommodate any more children. This means that no more children will be invited back before the summer holidays. The intention however is for all children to return to school in September and this is what we are planning towards.
School looks very different for the children who are attending school. They have been grouped into small protective "bubbles". The children in each bubble stay together throughout the school day and do not interact with any of the children in other bubbles. They follow the suggested timetable as set out on Google Classroom and complete the same activities as the children who are learning at home.
Google Classroom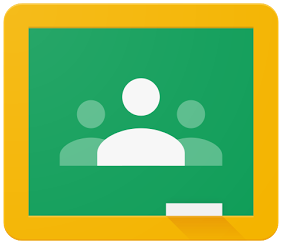 We are using Google Classroom to set new home learning tasks, give feedback to children and provide an effective communication channel between home and school.
We have produced a handbook for parents which is available to download (below). We have also made a selection of support videos for Google Classroom which provide useful help and advice.